What is the most important factor when purchasing restroom paper products? According to a survey recently conducted by Sofidel America Corp., 78 percent of cleaning industry professionals consider cost when purchasing restroom paper products.
However, the survey also went on to explain that cost isn't the only purchasing consideration:
"More than half of survey participants (55 percent) said they also deem softness important, and 32 percent look for quantity such as the number of sheets per roll. More than a quarter (30 percent) say a product's durability and environmental qualities influence their purchase."
When asked about paper dispensers:
Three in five professionals surveyed evaluate durability
57 percent consider the cost
33 percent look for touchless dispensers
38 percent look for dispensers that eliminate paper waste
Check out this infographic for further information about restroom paper products and paper dispensers: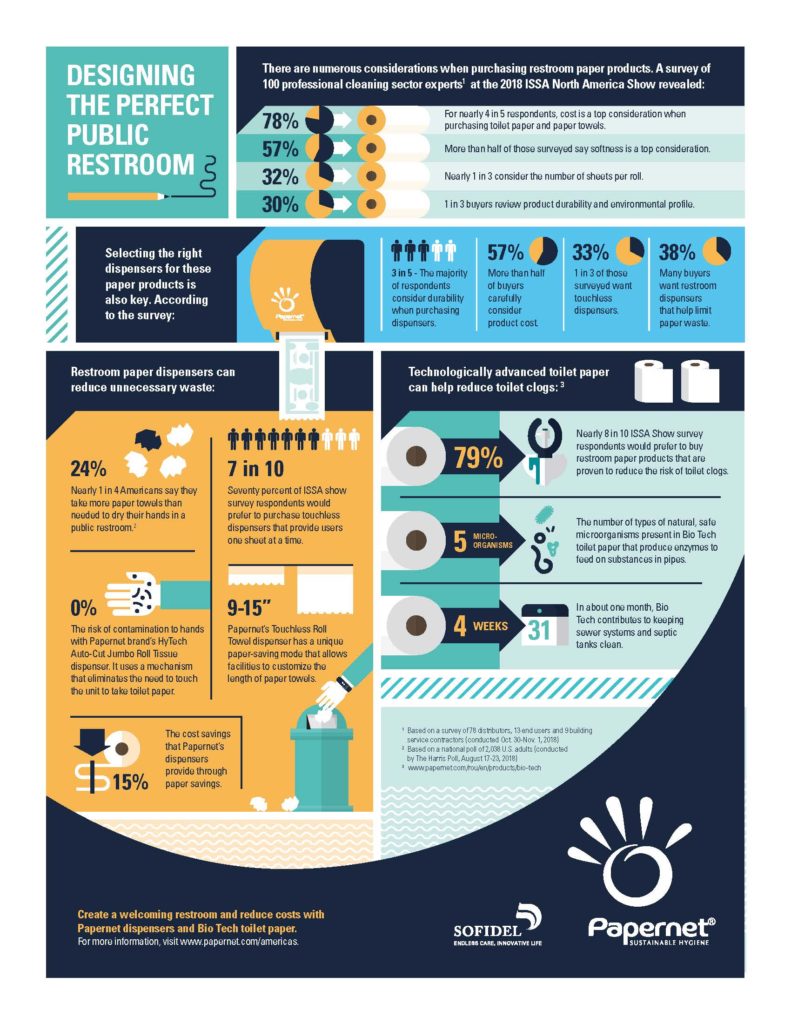 Ultimately, your business' goals, initiatives, and bottom line are what will be the deciding factor, but it's important to ask yourself WHY you are making certain purchases to see if any improvements can be made moving forward.
Have more questions about your options or looking to purchase industrial cleaning paper products? Download our catalog or call us at 844-877-1700.
To stay up-to-date on the latest in workplace safety news and trends, follow US Standard Products on social media: LinkedIn | Twitter | Instagram | Facebook