Winter has come and gone, and many professional roofers and homeowners are taking to the rooftops to inspect and repair any seasonal damage caused by the ice and cold.
Even the simplest repairs can be hazardous without proper precautions. Whether you're a professional making a major roof replacement or just a DIY homeowner trying to make minor repairs, here are 10 roofing safety tips that everyone should consider when working on a roof.
10 Rules For Roofing Safety
1. Never Work On A Roof Alone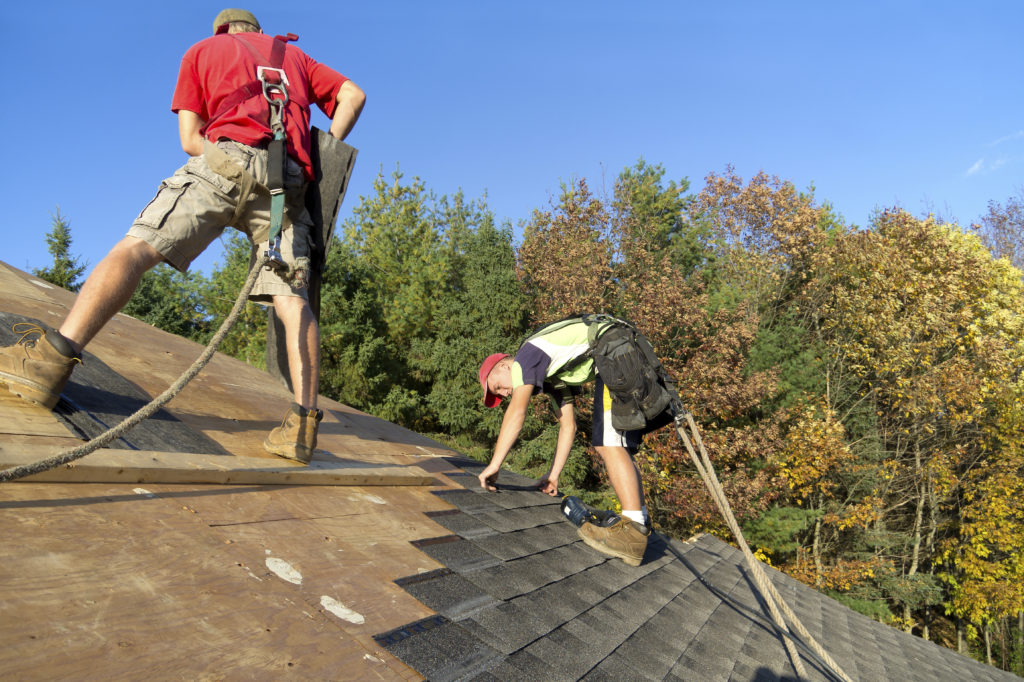 If an accident was ever to happen while working on a roof, there needs to be someone to help. For that reason, we always suggest the "buddy system" when working on a rooftop, and it's important that there are at least two people keeping an eye on one another.
2. Wear High-Visibility Clothing or Vests
Especially for commercial roofing sites where multiple types of construction may be happening at once, it's important to wear high-visibility clothing for safety.
U.S. Standard Products offers a range of quality high-visibility vests and clothing ideal for roofing projects. Between the choice of color, material, coverage, weather protection and more, browse our catalog to find high-quality, cost-effective roofing vests and clothing for your team.
3. Wear Shoes or Boots With a Strong Grip
Always wear shoes or boots with great traction to prevent slips or falls, especially when working on roofs with a steep pitch,. Soft-soled footwear provides excellent grip on most roofing materials, though the boots also need to be durable as they will take quite a bit of abuse over time. The constant stress from shingles or tar can quickly put some wear and tear into even the sturdiest of boots.
4. Clean Up As You Go
One of the most important roofing safety tips is to keep the work site clear of any debris or loose objects. Remove any shingles, fasteners, nails and tools from walkways or other areas with foot traffic.
5. Be Cautious When Using Ladders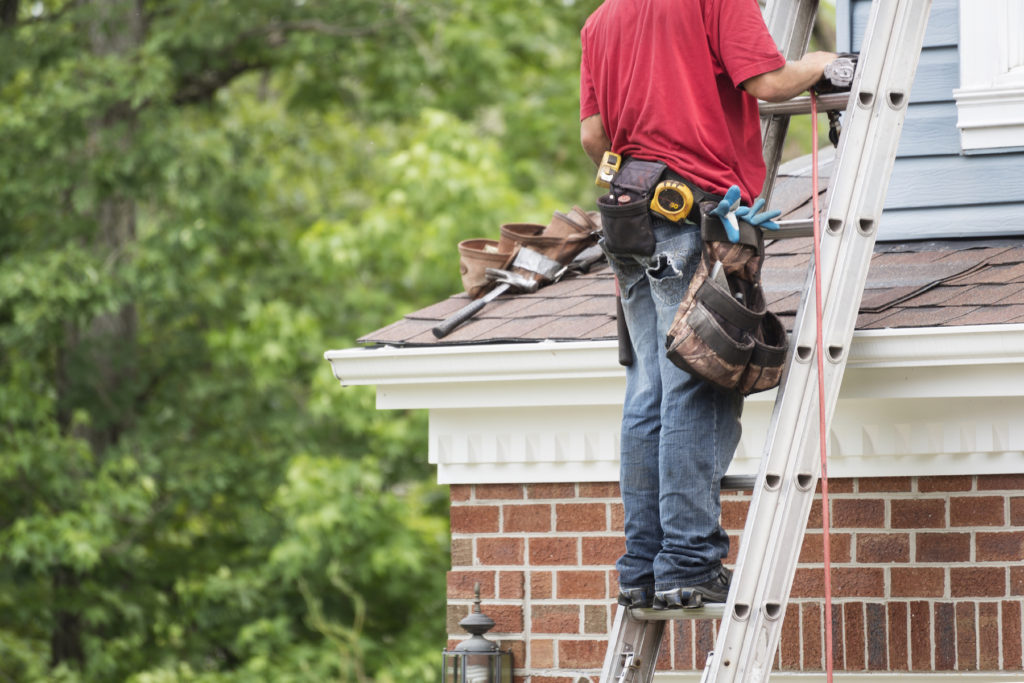 Falls from portable ladders are a serious threat and are a leading cause of occupational injuries. To help prevent accidents, OSHA prepared an extensive guide on portable ladder safety.
Some of the most important tips from OSHA include using ladders on stable, level surfaces, and maintaining at least three points of contact (two feet and a hand or two hands and a foot) when climbing or descending on a ladder. Additionally, it's important to exercise extra caution when near the top of the ladder, and avoid stepping on the top rung altogether.
6. Always Use Safety Glasses and Hardhats
To avoid injury from falling debris, or in the case of a fall, hardhats are always recommended when working on a roof. Safety glasses are also highly recommended to prevent any eye injuries from debris, especially during removal of shingles or the roof membrane.
If you're in need of high-quality safety glasses or hardhats for your team that are ideal for roofing projects, check out the expansive selection in our catalog.
7. Exert Caution Around Power Lines
Especially for residential roofing sites, electrical lines can become quite an obstacle during roofing projects. Prior to climbing onto a roof, it's important to scout for any electrical lines that may impede or approach the area you need to work in.
8. Be Careful When Transporting Materials
One of the most difficult tasks when roofing is transporting materials. Whether you're transporting materials up a ladder or across a steep rooftop, do not carry more materials than you're comfortable with, and be patient rather than trying to haul an excessive amount of weight.
9. Avoid Working On Roofs When It's Wet
Roofing materials like asphalt, PVC, TPO and EPDM can be quite slippery when wet, so it's often advised to avoid working on roofs during rainstorms. If time requirements demand otherwise, we recommend that every worker has a safety harness and takes extra precaution when navigating around the roof.
10. Be Aware of the Weather
Be sure to check the weather report prior to working on a roof to avoid being taken by surprise by an unexpected thunderstorm. It's important to check the chance of precipitation and avoid strong gusts of wind by checking the wind speed as well.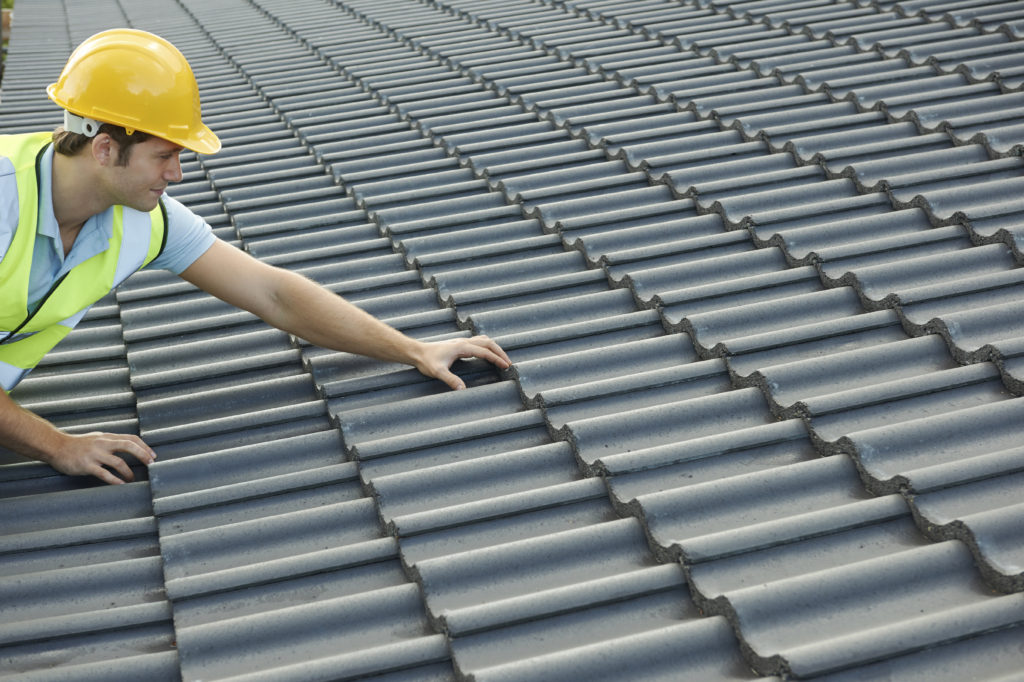 Whether you're working on a residential or commercial site, these roofing safety tips can protect you from common rooftop hazards and prevent you and your team from experiencing any major injuries.
If you're in need of high-quality roofing hardhats, safety glasses, vests, clothing or gloves that can stand up to even the most rigorous roofing jobs, U.S. Standard Products can help. Browse our product catalog here, or give us a call at 844-877-1700.